ITChamps offers a fun and welcoming workplace to all its employees with digitally-enhanced practices to manage their work & life balance. Highlighted below are the organization culture, people practices, leadership vision and life at ITChamps.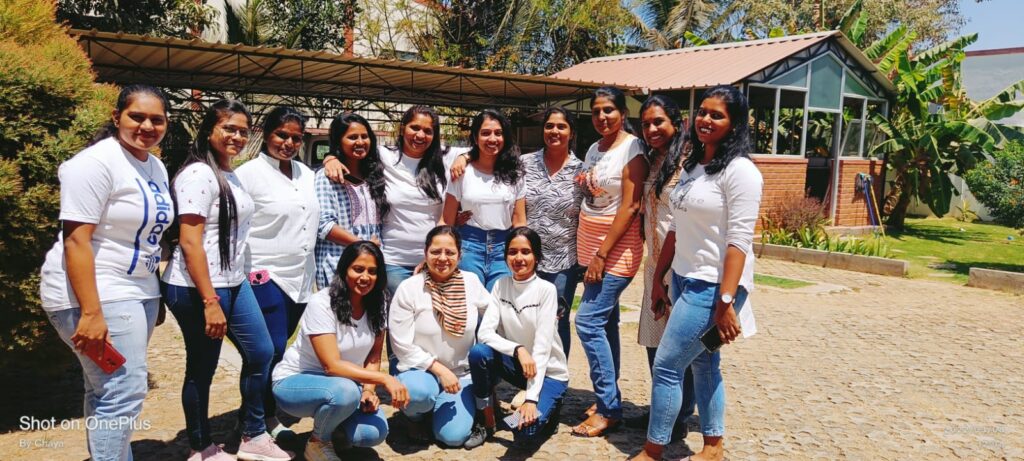 At ITChamps, we'll always put our employees first while designing policies or processes to guide the company. We empower them to be as innovative and creative as possible by creating the best work environment and building a state-of-the-art infrastructure. Our employees are our most important assets and investing in them enables us to become more competitive and agile on a global scale. By taking good care of our employees, they'll feel empowered to take the right decisions which, in turn, delight our customers.
Leading with Transparency
Our leaders know that they may not get it right sometimes, and are willing to admit it without any hesitation. They're open about the problems facing the business, as well as its successes. They seek feedback on issues ranging from financial questions to operational challenges. They are highly accessible and approachable. We sincerely believe in transparent senior leadership and the opportunity for advancement. We take an active approach by focusing on the mission, culture, people and transparency.
An Inclusive Workplace Experience
At ITChamps, we go the extra mile in making the workplace as inclusive as possible in order to reduce barriers and breakdown silos. Our policies are agnostic to grades and job levels. Everyone gets to enjoy the same organizational experience irrespective of their role, age, gender, tenure or influence. We have always been at the forefront in articulating a clear vision for our employees and make sure to communicate transparently with all. We strengthen our belief across our organization by putting it into action, creating an environment that's more intuitive and responsive to employees' needs.
Innovation by Design Thinking
Building an engaging workplace has enabled ITChamps to create more innovative & creative solutions that add tremendous value and solve the most critical problems of our customers. This not only makes our center in India an R&D hub globally, but also enables our global customers to connect, interact and exchange thoughts & ideas with our teams. This gives an impetus to our operations in India and enables us to be the strategic differentiator globally. Our work culture has consistently helped us in attracting & retaining good talent.
We highly encourage developing employees' skills and careers. We offer performance development planning, career paths, and internal & external training opportunities. Our assignments help employees expand their skills. We find different ways to tie the performance and interests of employees with the organization's goal. Our leaders provide feedback to employees about their performance, growth prospects, accomplishments and areas that need improvement regularly. Here, the recognition is regular, targeted to real successes and used to reinforce positive behavior.
At ITChamps, we have always strived hard to design an experience that delights our employees. It has always been one of our top priorities to create moments & experiences that they cherish. And this is clearly reflected in our philosophy and organizational culture right from designing a state-of-the-art office to involving & engaging the families of employees through events. As a great workplace, we also ensure that employees have ample opportunities for their work-life integration and wellness.
Join Our Team. You
Won't Regret